WALL TATTOO BY CARLOS
When I lived in Los Feliz, I had a large blank wall in my living room. I decided to spruce it up a bit, so with a pencil, eraser, interior house paint and brushes, I painted a wall tattoo on it! I drew it free hand on the blank wall, then painted the green wall color around it, then painted in the design with black paint. the whole process took me about 1 week, painting in many 3 – 4 hour long blocks throughout the week.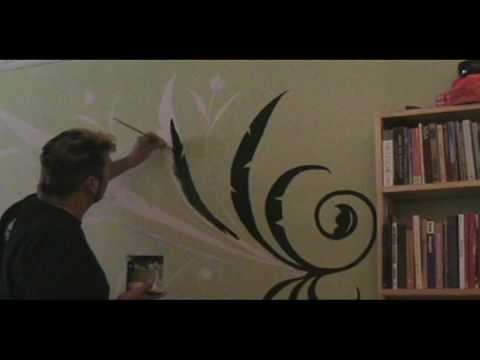 COMIC BOOK WORKSHOP IN ARKANSAS
I have been conducting art workshops at libraries across LA and the Inland Empire for some years now. Among them, I have conducted workshops on how to draw cartoons, how to draw Anime, making your own comic book, architectural model making and workshops on creating your self portrait. In 2010, I received an invitation from the Arkansas Public Library system to conduct a comic book workshop at two of their branches. I was flown out and put up in a hotel for a week. Here is the video of those workshops!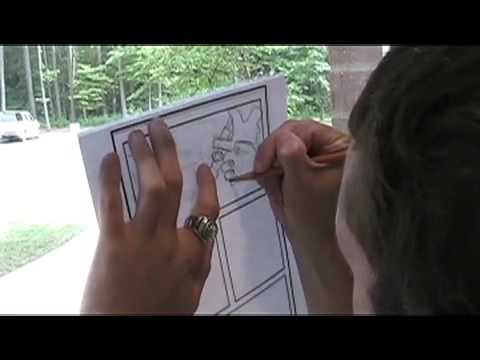 BUBBLEGUM DOLL PAINTS AN ELECTRICAL BOX
My friend and fellow artist bubblegum Doll was invited to paint an electrical box in Silverlake as part of a neighborhood beautification project. Her piece was called "Little Happy Clouds". She started early in the morning and finished late afternoon, I was there to film the process.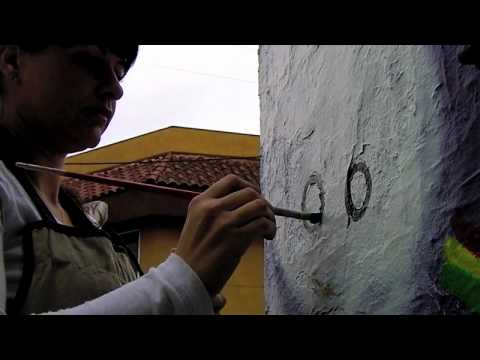 LEVITATED MASS
I went with my photographer friend Kengi to witness the tansport of a gigantic rock from a quarry in Riverside California to the LA County Museum of Art, better known as LACMA where it would be installed as a piece of public art called "Levitated Mass". I filmed the massive transport vehicle round the corner from Figueroa onto Adams. the process involved freeing up the multiple sets of independent wheels that had been locked together so they could freely turn independently and the surrounding street lights had to be dismantled and taken down so as to avoid any damage. The process to about 15- 20 minutes.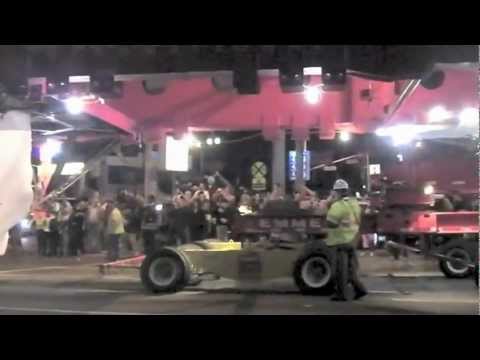 CARLOS REPAIRS A TORN CANVAS
In this video, I show how to repair a torn of ripped canvas using loose canvas and Tacky glue. This comes in handy for when you find torn canvas at an art store that is sold at a discount or if you have an old canvas that is already torn at home.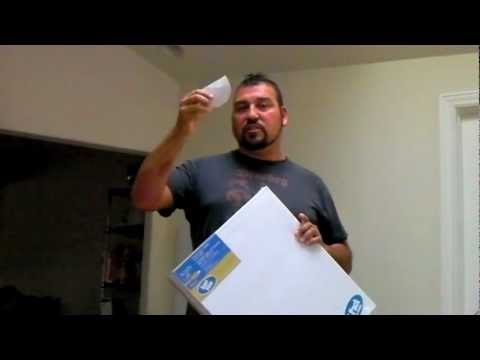 FREE BIRTHDAY
For my birthday, I wanted to do something different, I found a great opportunity with Catalina Express, a boat shuttle service to and from the island of Catalina just off the coast of California. I registered online and recieved a FREE roundtrip voyage to and from the island. I decided to see how much i could get for free as opposed to how little I would have  to spend. It was truly a memorable experience!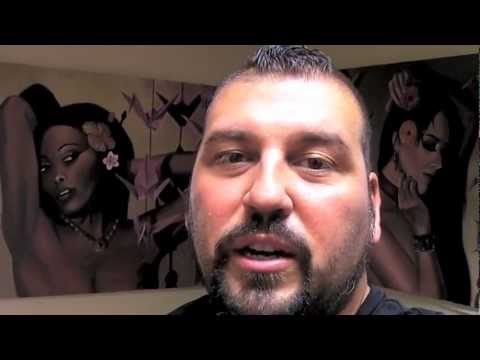 CURTAIN WALL MURAL
When my friend and fellow artist, Kat Monroe opened up Gallery Sev Ven in 2012, she asked if I would do a large scale wall mural for the gallery of a huge red velvet type stage curtain. Needless to say, I jumped at the chance. It took me appx 20 hours over a few weeks time to complete, here is the video: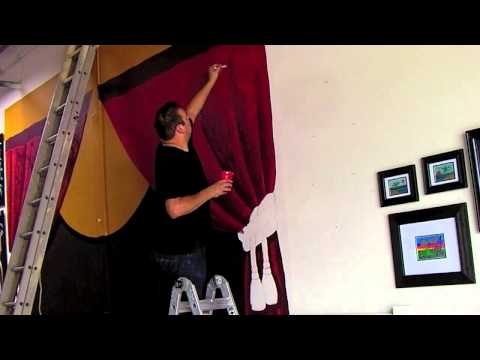 DAY OF THE DEAD FACE PAINTING BY CARLOS
I compiled photos and videos of all the Day of the Dead face painting that I did this past year and put them into one video. Locations include, Uptown Whittier Day of the Dead street fesival, NoHo farmers market and artist's village, Mercado La Paloma, CUSH Hair Salon and gallery in Beverly Hills and Plaza de Reyes in Old town San Diego.